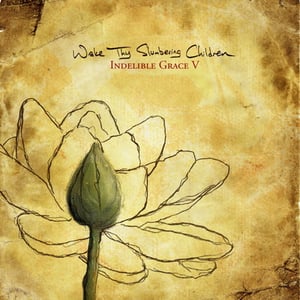 $

13.99
Purchase here and receive a free download of the album to listen to while the CD ships in the mail!
Tracklisting:
01. Cling To The Crucified [Jeremy Casella]
02. O Help My Unbelief [Andrew Osenga]
03. In The Hours [Emily Deloach]
04. Abide With Me [MP Jones]
05. Arise O God And Shine [Matthew Smith]
06. Beneath The Cross Of Jesus [Derek Webb & Sandra McCracken] 07. Give Reviving [Chelsey Scott]
08. Hear Our Prayer (The Litany Song) [Emily Deloach]
09. O Heart Bereaved And Lonely [Sandra McCracken]
10. All Must Be Well [Matthew Smith]
11. Come Then, Lord Jesus [Katy Bowser]
12. Go To Dark Gethsemane [Sandra McCracken]
13. Face To Face [MP Jones]
14. Come, Said Jesus' Sacred Voice [Matthew Smith]
Preview songs by clicking here.